About me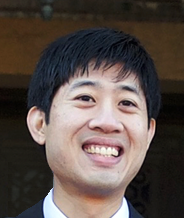 I'm a 5th-year Ph.D. student in artificial intelligence at Stanford advised by professor Percy Liang in the Stanford Natural Language Processing (NLP) Group.
I have been supported by an NSF Graduate Research Fellowship as well as a Stanford Math+X Fellowship.
Timeline
Education
Work experience
| | |
| --- | --- |
| Summer 2015 | Ph.D. Software Engineering Intern at Google |
|   | Worked with Senior Staff Software Engineer Jakob Uszkoreit on applied natural language processing projects. |
| Winter 2014/15 | Research Consultant at MetaMind |
|   | Deep learning startup acquired by Salesforce in 2016. Worked with Founder & CEO/CTO Richard Socher. |
| 2011 - 2012 | Researcher in Bayesian Statistics at Duke University |
|   | Research with Professors David B. Dunson and Alex Hartemink. |
| Summer 2010 | Software Engineering and Product Management Intern at Redwood Systems |
|   | Cleantech lighting automation startup founded by ex-Cisco executives and acquired in 2013 by CommScope. |
Publications
Other projects
Presentations and tutorials
Libraries
Unfortunately, much of my recent code is closed-source at the moment, but I'm working on getting it cleaned up and ready for others to use! The following projects are fairly old/out-of-date, but I'm keeping them around in the odd chance they might be of use to someone somewhere.
Collaborators
I have had the privilege of working with and learning from great mentors and collaborators, including:
I've enjoyed mentoring younger students, including:
Finally, I think the following entities are pretty swell:
Contact