About me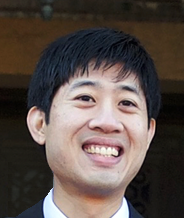 I'm a 6th-year Ph.D. student in artificial intelligence at Stanford advised by professor Percy Liang in the Stanford Natural Language Processing (NLP) Group. I completed my undergraduate degree in mathematics at Duke University, where I was advised by professors David Dunson and Alex Hartemink.
In our research, my collaborators and I have developed new methods for text generation, program synthesis from natural language, and knowledge base completion.
Long-term, I'm excited about leveraging technology to help people with high-stakes information needs (e.g. a patient trying to diagnose their rare disease, or a legislator trying to predict the impact of a new policy).
Areas of interest: artificial intelligence, machine learning, deep learning, natural language processing, semantic parsing, reinforcement learning, statistics

Applications of interest: voice user interfaces, natural language interfaces, AI-human hybrid systems, AI in healthcare, recommender systems

Fellowships:

NSF Graduate Research Fellowship (2012-2015)
Stanford Math+X Fellowship (2012-2013)
Greylock X Fellows Program (2017)
Timeline
Education
Work experience
| | |
| --- | --- |
| Summer 2015 | Ph.D. Software Engineering Intern at Google |
|   | Worked with Senior Staff Software Engineer Jakob Uszkoreit on applied natural language processing projects. |
| Winter 2014/15 | Research Consultant at MetaMind |
|   | Deep learning startup acquired by Salesforce in 2016. Worked with Founder & CEO/CTO Richard Socher. |
| 2011 - 2012 | Researcher in Bayesian Statistics at Duke University |
|   | Research with Professors David B. Dunson and Alex Hartemink. |
| Summer 2010 | Software Engineering and Product Management Intern at Redwood Systems |
|   | Cleantech lighting automation startup founded by ex-Cisco executives and acquired in 2013 by CommScope. |
Publications
Other projects
Presentations and tutorials
Libraries
Unfortunately, much of my recent code is closed-source at the moment, but I'm working on getting it cleaned up and ready for others to use! The following projects are fairly old/out-of-date, but I'm keeping them around in the odd chance they might be of use to someone somewhere.
Simple Speech Recognition - 2013
A complete speech recognition system you can deploy with just a few lines of Python, built on CMU Sphinx-4.

Gitmemoizer - 2013
Automagically memoize any function and save results to disk (for Java).

Giterable - 2013
A Java package for iterating through files in your Git repo and loading them.
Collaborators
I have had the privilege of working with and learning from great mentors and collaborators, including:
I've enjoyed mentoring younger students, including:
John Miller, undergraduate in Computer Science at Stanford, currently EECS PhD student at UC Berkeley
Justin Fu, MS in Computer Science at Stanford, currently EECS PhD student at UC Berkeley
Dora Demszky, undergraduate in linguistics at Princeton, currently Linguistics PhD student at Stanford
Evan Liu, undergraduate and master's student in Computer Science at Stanford
Finally, I think the following entities are pretty swell:
Contact